Coronavirus Statement from Robin Luscombe
Dear valued customer and friend,
We are in uncharted territory. There are more questions than answers at the moment, but we will do our best to provide clarity in a very unclear situation.
First of all, we want to assure you that the health of our staff and customers is priority number 1. All decisions we are making and have made so far in this constantly changing environment are with the goal doing what we can to help make sure everyone is safe.
There are bigger things in life than buying a car, and as announced last night, we have ceased our sales operations until we have further government guidance.
On the service side, we are open until close of play tomorrow (Wednesday 25th March) where we are only working on the cars of pre-booked key workers who require an MOT to be able to stay on the road throughout the lockdown period. These people have been informed and bookings confirmed.
WE WILL BE FULLY CLOSED FROM 5PM ON WEDNESDAY TO ALL.
I expect you will have many questions… As do we. I'll try answer as many as I can below.
What If My Car Was Booked In?
If your car was booked in for service/MOT any time in the next 3 weeks, we are no longer able to accommodate your original booking due to our closure. Mitsubishi have announced servicing schedules have been extended by up to 1,000 miles and a minor delay with very limited mileage offers no additional risk of breakdown. We envisage Suzuki will do something similar shortly – we are in a very fast moving situation and it will take time for everything to become fully clear but you will not be penalised for following government instructions.
I Was Meant To Collect My New Car
If you have a handover date in the next 7 days, our sales team are trying to contact you today to discuss your options. Note, all sold cars are currently safely stored inside a locked unit awaiting delivery.
What Happens If My Car Breaks Down?
Whilst our site will remain closed, please contact us if you are a key worker in urgent need of transport. We have a number of options available including but not limited to providing a free of charge loan car to keep you on the road. You will be able to contact us via one of the methods below.
My MOT Is About To Expire
The government and DVSA are currently reviewing the situation with MOTs. As I write this email, the law on MOTs is unchanged and if your MOT expires, you will no longer be insured to drive. The DVSA have already granted a 3 month MOT extension on trailers, lorries and buses so it's possible this will also be extended to cars. If your car is due its first MOT before the 31st March, contact the DVSA and you will be granted an exemption. – Email retrokeyteam@dvsa.gov.uk with your name, address, phone number and reg number.
How Can We Contact You?
As of 5pm Wednesday 25th March, our dealership will be closed and our phones will go unanswered. We do, however, have staff working remotely and you will receive an immediate response via email (info@luscombemotors.co.uk) or on WhatsApp (0113 271 2288). Other contact channels include our Facebook pages or directly on my mobile number (07984 647938)
If anything changes regarding any of the above, we will make statements via our Social Media channels and on our website.
Stay safe and see you on the other side (whenever that may be),
Robin.
Send Luscombe Suzuki Leeds an Enquiry
Please fill out this form about your enquiry and we will get back to you as soon as possible.
Used Car Search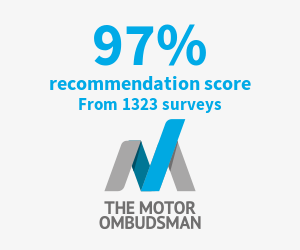 Robin's Diary Suzuki
It's not been a good few weeks, but it's already showing all the best of British!
The bulldog spirit is now starting to help us deal with a 'once in
a century' crisis. I have been immensely proud of the way in which all the staff, (sorry I'm still a bit old fashioned, but at least everyone knows who I mean) have supported each other, our customers, and now local help groups while they are away from work. Then on Thursday night the nation came out of their houses and clapped for carers, it made the hairs on your neck stand up.
Most of us have downed tools, gone home, and left the experts to do their job and save lives, but no one is complaining. Yes we are worried, but now we are joined as one, we have the strength in numbers pulling together to overcome anything, our parents and grandparents did it, and now it's our turn, and we will follow their example.
It's not a time for sales, profits, share prices or odds, it's a time to look after each other.
"Never believe that a few caring people can't change the world. For indeed, that's all who ever have"
...
Read More
Call me: 07984 647938
Ezine
If you want a Celerio, get one soon, before they run out!
For several years, whether in Alto, or current Celerio forms, Suzuki has provided a 'kei-class' car to the UK new car scene, writes Iain Robertson, but, thanks to EU exhaust emissions guidelines, cars in this category have no future here.
Read more