Used Car Search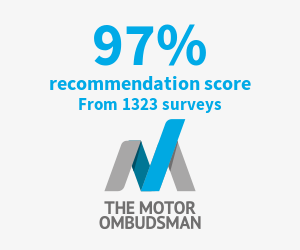 Robins Diary Suzuki
Don't panic!
We are being bombarded at the moment with bad news, but, the worst thing to do is panic! I believe that as with most things in life, when the going gets tough, if w
e keep doing all the right things, try harder, find new ways, but make sure we're doing all the basics, we will cope, and probably be stronger as a result. We are all very resourceful, and we can and do find ways, but it's vital that we look at problems glass half full!
We, like most car dealerships, have been suffering due to a loss of consumer confidence, but we have been working hard to overcome that. Everyone here was delighted, and to some extent amazed, because last week we had our busiest week of the year - No flashy sale - no extra offers – just by doing our very best every day, not just odd days, helped us to produce our best results! Everyone has remained positive, taken on changes with enthusiasm, and bingo, we got our reward!
So, the moral of the story is, don't get down, get up! No matter what we do, in business or personally, it's up to ourselves to stay positive, and make the very best of any and every situation -and we are resourceful enough to do that!
"Panic causes tunnel vision. Calm acceptance of danger allows us to more easily assess the situation and see the options." Simon Sinek
...
Read More
Call me: 07984 647938
Ezine
If you want a Celerio, get one soon, before they run out!
For several years, whether in Alto, or current Celerio forms, Suzuki has provided a 'kei-class' car to the UK new car scene, writes Iain Robertson, but, thanks to EU exhaust emissions guidelines, cars in this category have no future here.
Read more
WELCOME TO LUSCOMBE SUZUKI LEEDS!
Award winning car dealers in Leeds serving the whole of the UK - and remember - We won't sell you a car but WE WILL HELP YOU BUY ONE!!
What is it that sets us apart from the competition?
STRAIGHT TALKING SALES STAFF

MANAGERS WHO COME OUT OF THE OFFICE!
At Luscombe Suzuki Leeds, we aim to create a unique, stress-free new and used car buying environment.
We are the No 1 Suzuki Dealer in the country having won the prestigious award of Suzuki Dealer of the Year three times.
We were voted Retailer of the Year 2018 by AutoTrader and also won the Customer Choice Award 2018 for Auto Trader
We are the "No 1 Dealer in the UK for Suzuki Motability" having sold more new Suzuki Motability cars than any other dealer - because we are "Motability friendly"
As a result of our top-scoring Google reviews, Luscombe Suzuki Leeds are the No 1 rated New or Used car dealership on Google in Yorkshire!!! Click here to read our reviews
As a privately owned and run New and Used Car Dealer in Leeds, we can offer a highly personal service in a friendly and relaxed manner.
As our business ethos states, we empower our straight talking sales staff to make decisions and to deal directly with customers when considering buying or servicing a new or used car
Our sales staff aren't constantly running back to faceless managers - Our managers come out of their offices on Low Road, Hunslet in Leeds to assist you!
In order to provide the best possible service for our new and used car customers, we have a very experienced and knowledgeable team of staff with many years of motor trade experience
Due to our close proximity to the motorway network, we sell new and used cars to motorists from Bradford, Halifax, Huddersfield, Wakefield, Sheffield, Doncaster, East Yorkshire, Lincolnshire, Oldham, Manchester, Lancashire and much further afield.
As a successful New and Used Car Dealer in Leeds, we pride ourselves on our reputation! For this reason, we actively encourage our customers to leave comments and reviews on Judge Service, Google Reviews, Yelp and Facebook.
We support local charities, having recently raised over £59,500 for St Gemma's Hospice in Leeds with the supply of a brand new Suzuki Swift for their "Big Car Raffle"
Finally, if you have any questions, queries, problems or praise, the owner, Robin Luscombe would like to hear from you. Call him on his mobile - 07984 647938