Used Car Search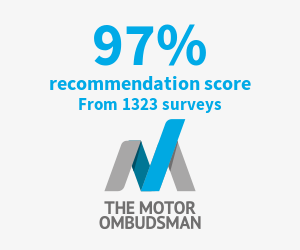 Robin's Diary Suzuki
It's not been a good few weeks, but it's already showing all the best of British!
The bulldog spirit is now starting to help us deal with a 'once in
a century' crisis. I have been immensely proud of the way in which all the staff, (sorry I'm still a bit old fashioned, but at least everyone knows who I mean) have supported each other, our customers, and now local help groups while they are away from work. Then on Thursday night the nation came out of their houses and clapped for carers, it made the hairs on your neck stand up.
Most of us have downed tools, gone home, and left the experts to do their job and save lives, but no one is complaining. Yes we are worried, but now we are joined as one, we have the strength in numbers pulling together to overcome anything, our parents and grandparents did it, and now it's our turn, and we will follow their example.
It's not a time for sales, profits, share prices or odds, it's a time to look after each other.
"Never believe that a few caring people can't change the world. For indeed, that's all who ever have"
...
Read More
Call me: 07984 647938
Ezine
If you want a Celerio, get one soon, before they run out!
For several years, whether in Alto, or current Celerio forms, Suzuki has provided a 'kei-class' car to the UK new car scene, writes Iain Robertson, but, thanks to EU exhaust emissions guidelines, cars in this category have no future here.
Read more
WELCOME TO LUSCOMBE SUZUKI LEEDS!
Award winning car dealers in Leeds serving the whole of the UK - and remember - We won't sell you a car but WE WILL HELP YOU BUY ONE!!
What is it that sets us apart from the competition?
STRAIGHT TALKING SALES STAFF

MANAGERS WHO COME OUT OF THE OFFICE!
At Luscombe Suzuki Leeds, we aim to create a unique, stress-free new and used car buying environment.
We are the No 1 Suzuki Dealer in the country having just won the prestigious award of Suzuki Dealer of the Year for the fourth time!
We were voted Retailer of the Year 2018 by AutoTrader and also won the Customer Choice Award 2018 for Auto Trader
We are the "No 1 Dealer in the UK for Suzuki Motability" having sold more new Suzuki Motability cars than any other dealer - because we are "Motability friendly"
As a result of our top-scoring Google reviews, Luscombe Suzuki Leeds are the No 1 rated New or Used car dealership on Google in Yorkshire!!! Click here to read our reviews
As a privately owned and run New and Used Car Dealer in Leeds, we can offer a highly personal service in a friendly and relaxed manner.
As our business ethos states, we empower our straight talking sales staff to make decisions and to deal directly with customers when considering buying or servicing a new or used car
Our sales staff aren't constantly running back to faceless managers - Our managers come out of their offices on Low Road, Hunslet in Leeds to assist you!
In order to provide the best possible service for our new and used car customers, we have a very experienced and knowledgeable team of staff with many years of motor trade experience
Due to our close proximity to the motorway network, we sell new and used cars to motorists from Bradford, Halifax, Huddersfield, Wakefield, Sheffield, Doncaster, East Yorkshire, Lincolnshire, Oldham, Manchester, Lancashire and much further afield.
As a successful New and Used Car Dealer in Leeds, we pride ourselves on our reputation! For this reason, we actively encourage our customers to leave comments and reviews on Judge Service, Google Reviews, Yelp and Facebook.
We support local charities, having recently raised over £59,500 for St Gemma's Hospice in Leeds with the supply of a brand new Suzuki Swift for their "Big Car Raffle"
Finally, if you have any questions, queries, problems or praise, the owner, Robin Luscombe would like to hear from you. Call him on his mobile - 07984 647938